The Deadly Game of "Comparisons" – and How to Squash 'Em Flat So Your Business Can Soar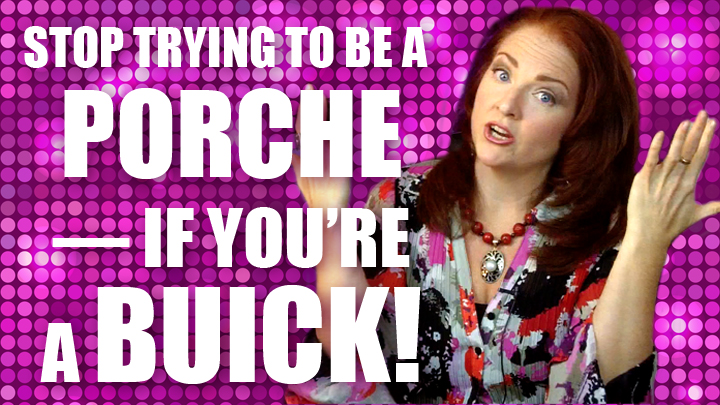 I caught myself doing something EMBARRASSING a few weeks ago.
So I figured I should come clean.
Not just because it's fun to tell you goofy stories about my life . . . But to shine a light on a habit that all of us soulful entrepreneurs have from time to time. A habit that is TOXIC to your success.
Because without this little icky tidbit running rampant in your life, your confidence will literally shoot right off the charts AND you'll have a shit-ton more fun doing what you love. (Pardon my French.)
Now, who doesn't want THAT?
So the question this week is: Are you a Porsche . . . or a Buick?
Watch this week's episode of UnstoppableTV, and leave your comments and insights below – and feel free to forward it on to any friends or colleagues that could use a truth-tellin' giggle today: